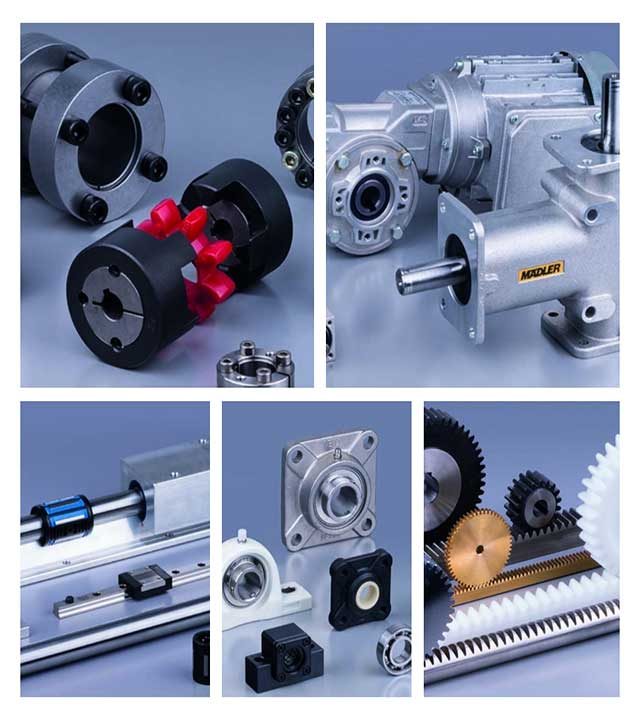 Socconoa Autocomp Pvt. Ltd. is a one stop solution for all your requirements of Power Transmission elements and standard parts.
These parts are sourced from Madler Gmbh – a leading producer and supplier worldwide, established in Germany – 130 years ago.
Power transmission elements & standard parts offered by us includes DIN-parts, dampers, pneumatics, linear motion, roller bearings, gear boxes, geared motors, telescopic slides, adhesives and sealants, etc. There are about 18,500 product families & over million different parts to select from for your applications. Mädler quality management is certified according to DIN 9001:2008.
We offer a wide range of Power Transmission elements and standard parts:
>Toothed parts such as gears, racks, bevel gears, pulleys, sprockets.
>Locking assemblies, lead screws and nuts, splined shafts and hubs, linear motion, rolling bearings, standar parts, couplings, gearboxes and gearded motors, pneumatic elements, telescopic slides.
>Transmission parts according to customer samples or drawings, from single parts to large series and ready to install assemblies – short delivery times, competitive prices and perfect quality.
Why should you source from us?
> Availablity of 27,000 power transmission 24/7.
> CAD models of products available in 3D.
> Documentation and information available for technical calculations.
> Hassle free import and customs clearence.